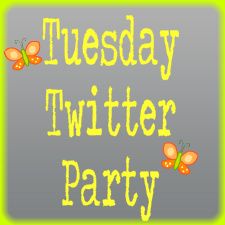 Welcome to the Tuesday Twitter Party!
This is a great way for your Twitter Page to grow. Just link up, follow the first two links (Hosts), and follow at least 3 other links on the hop. It also helps to post the blog button on your page somewhere so that others know where the party is! You can also share this post at the button via Facebook, Twitter, Google+, or Pinterest to spread the word even more. The more people that link up the more people that will follow our page. Come back every Tuesday to party! Also come back on Thursday as I have a Blog Hop with Linkys for your Blog, BlogLovin, Facebook, Twitter, Pinterest, and Google+. Click
HERE
to subscribe to that Newsletter and get notified as soon as that blog hop goes live.